So what happens next when a teacher 'gets the idea' to become an illustrator?
Personally, I quite like the scenario of a dried-out, wrinkled teacher writing German grammar rules slowly on the whiteboard with silence splicing squeaky chalk while behind her the class is fast asleep and snoring. Then suddenly - the epiphany! Teacher jumps on her desk in new found energy and rips apart her clothes revealing a superhero illustrator costume with a pen symbol placed on the chest. Ohs and Ahs from the awoken students! Teacher declares "I am going to be an illustrator! Have a fantastic life, children, I will make mine meaningful!" Thunderous applause from the students and out she flies through the classroom window, a fanfare plays in the background...... Sounds awesome?
Well in my case it was a rather gradual process. In fact, I was still teaching while finishing my first self-published picture book 'How to get a Fat Fairy flying' and it is fair to say that things 'developed' (even though this sounds less exciting than above scenario).
The idea to this fairy book had been in the back of my head for a long time and it became gradually more substantial as my children were curious to hear and see more about it. It is a quirky friendship tale between two misfits - an obese fairy unable to fly and a good witch who can unfortunately only create bad things (yes, back then that didn't seem controversial to me...)
I decided to write the story down and illustrate it as a present for my kids. And boy was I surprised how much work and time would go into such a project! A big help during these first baby steps into illustrating, by the way, was The Encyclopedia of Writing and Illustrating Children's Books by Desdemona McCannon, Sue Thornton and Yadzia Williams (Allen & Unwin, 2008). While I certainly noticed how much time this project required, it did not feel like hard work at all. I felt right at home and I soaked up every little bit there was to learn about the craft at this stage. If I remember correctly it was my very practical and efficient husband who finally suggested to me I might as well do it 'properly' and try to publish it after spending so many months of working on it. I then had the manuscript edited by native speaker friends to prevent the worst grammatical blunders. Soon after I sent it boldly off to Penguin Books awaiting a letter from my new publisher or maybe a talent scout every day from then on. After some months I figured the letter or call from Penguin would apparently not happen. Quite likely my manuscript made it to the slush pile's slush pile never to be seen again...
Today I would smile mildly at such uninformed idealism. I have learned heaps not just about illustrating but also the industry as a whole in the meantime and I probably would not send manuscripts like that out again. However, I have kept a certain naive (enthusiastic?) can-do attitude over the years which sometimes leads to cringe worthy results but also makes part of my style. Years later I tried to capture this in my business logo: the little orange fox skipping happily through the children's books industry landscape humming "La Di Da" completely oblivious to "how it's done". I think it still fits and probably always will.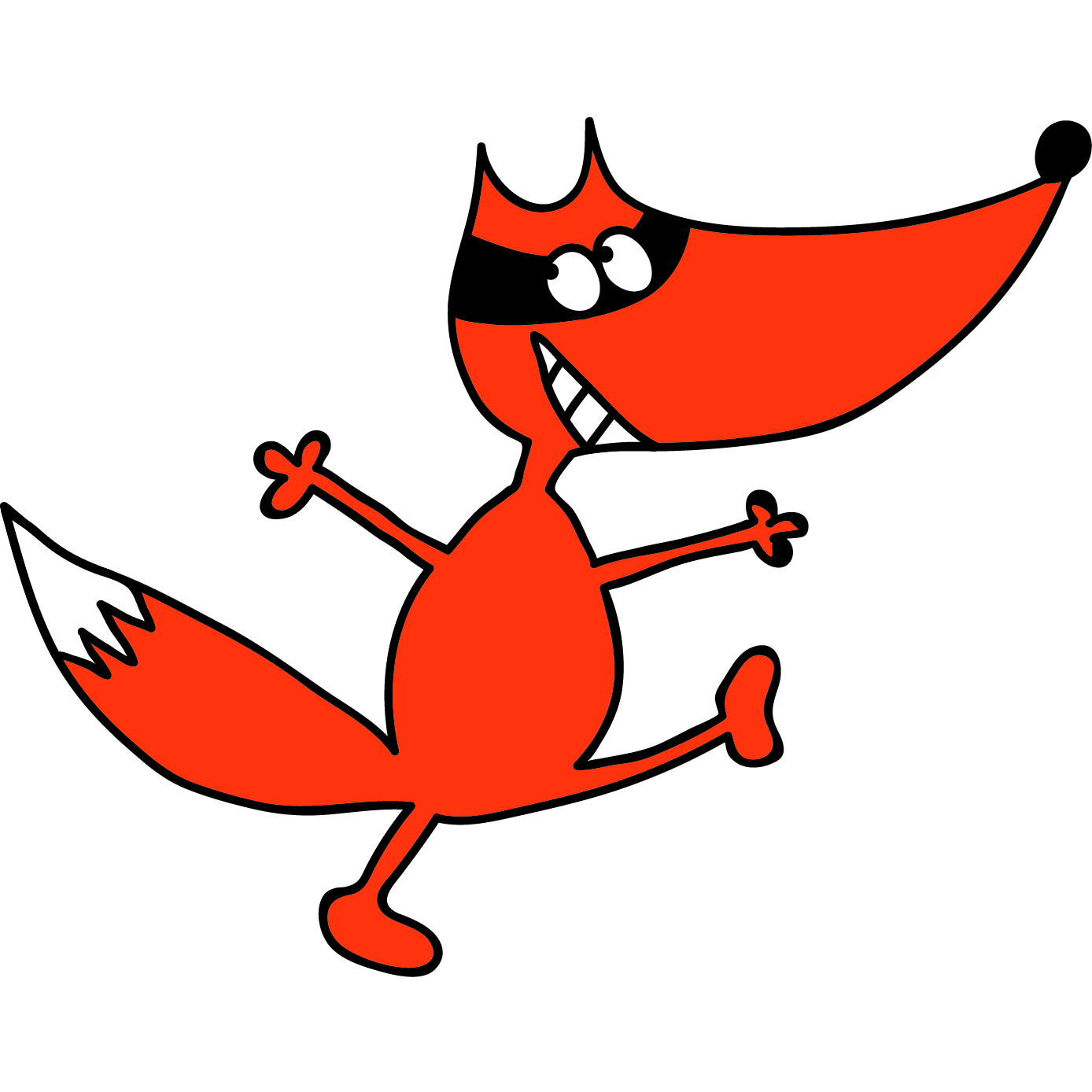 After it became clear that it was not that easy to be published, this is when 'the wannabe illustrator made it to the mountain' - together with my husband I founded my own publishing company "Wybble". This company grew quickly first in additional business partners, then in published books (among other author's titles I also published my own inky version of Hans Christian Andersen's The Princess and the Pea) and simultaneously in work and effort. I soon realised several things - firstly, that it is REALLY hard to look after three children, work as a part-time teacher AND undertake such a publishing business. Secondly, publishing books involves a lot of things that do not necessarily have anything to do with drawing and creating. It felt increasingly difficult and not 'like me'.
This was again another crucial realisation for me: rather than publishing others or my own books I wanted mostly the creative part of this industry. That's what I really wanted and where the passion came from. I was not easy but so then I took Wybble, wrapped it up nicely in pink tissue paper and put it carefully into my WUNDERKISTE where it is still sitting and waiting for me to take it out again. And who knows.....?
In any case, after Wybble I somehow felt I had to take my illustrating somewhere. Like seriously.
But how???
The Encyclopedia of Writing and Illustrating Children's Books, How to get a Fat Fairy Flying and The Princess and the Pea